listen to the first episode of the she coaches coaches podcast
Hi, I'm Candy.
Success Mentor: helping coaches grow from start-up to fully booked 👈🏽💲✨ 💃🏼
Imagine easily attracting amazing clients and creating a business that you absolutely LOVE.
Well, it's totally possible. Let's talk about  how to get the clarity and confidence to make it happen.  
If you want to reach me directly send an email to: info@candymotzek.com or
Book A Call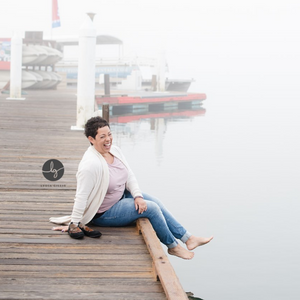 Let's Make It Happen
🌟Everything you need to make money and become a successful fully booked coach. 
🌟Step into success faster, smarter and with less stress.
🌟Learn know how to attract a your first or next paying clients.
🌟Discover mindset, practical real world strategies and step-by-step plans, you can use to start having a massive impact with your clients today.
Schedule A Call
Being a great life coach, is a very different skill set from being an entrepreneur.  Frankly, most coaches really just want to help people.
You want to help people get RESULTS through personal growth. 
The cold hard truth, most new coaches make very little money and they get overwhelmed with all the things they have to do to build a business and run it. Eventually most give up on their dream and quit.
But it doesn't have to be that way. You've come to the right place. I do this every day all day - I help coaches sign clients make money and create a positive impact in the world.
IS THIS YOU???
✅You've got a dream to make a positive impact in this world but you've got no idea where to start to create your business.
✅You had so much support and guidance while you were taking your coach training, but now you feel isolated and stuck.
✅You want to quit your 9 to 5. Currently you work full time and you're frantically trying to find time to build your business as a side hustle.
✅You feel overwhelmed and don't know what do first. (or next)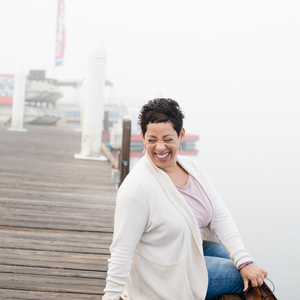 Don't worry. You are not alone.
There are countless brilliant people who dream of running a successful business.
You've never done this before and it's easy to get stuck and discouraged.
Schedule a Call and Find Out How I Can Help You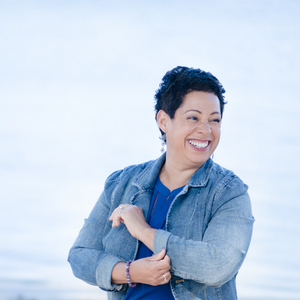 Now, Imagine you....
✅Easily find and connect with your best clients and your perfect coaching niche. They are waiting for you, so let's get on it!
✅Learn how to grow your business and your client base while working full time.
✅Learn the best way to manage your schedule and client appointments like a pro.
✅Know exactly where to start and how much it costs to run your business and some of the best ways to save time and money.
✅Eliminate confusion. You know precisely what to do today, tomorrow and next week to fill your calendar (and your bank account) with dream clients.
AND you can....
🌟Get over the hurdle and attract your first paying clients and get coaching!
🌟Avoid the main pitfalls in building your business.
🌟Easily gather glowing (and truthful) testimonials from your clients, even if you're a little shy about asking for them.
🌟Establish yourself as a go-to expert in your field, and do it with integrity.
Work With Me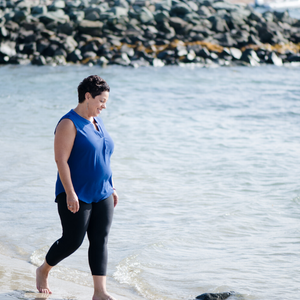 Latest Episodes
---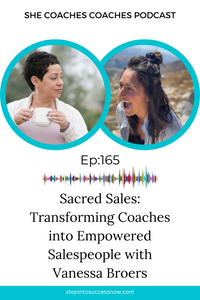 Sacred Sales: Transforming Coaches into Empowered Salespeople with Vanessa Broers Ep 165 Episode Description In this podcast interview with Vanessa Broers, the discussion revolves around the challenges coaches face...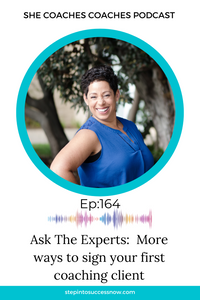 Ask The Experts: Unlocking Success: More ways to sign your first coaching client Ep164 Episode Description Join me and a group of experts as we collectively talk about signing...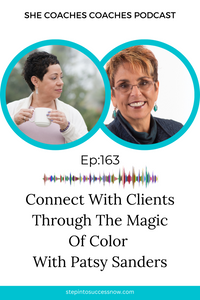 Connect To Clients Through The Magic Of Color With Patsy Sanders Ep 163 Episode Description In this captivating podcast episode featuring Patsy Sanders, we dive into a transformative journey...